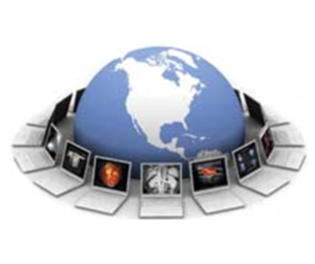 Radweb Teleradiology
Our Radweb Teleradiology platform allows real-time remote reporting from anywhere in the world

Multimodality multisite solution

Works on any web enabled device
Fast, intuitive, secure and practical DICOM viewer with advanced features including MPR/MIP/3D

Custom report templates.

Easy study sharing via a link with option to anonymize
Print report with letterhead and a direct link to full study as QR code and url.
Automated acess control to studies by authorized users with option of easy manual study assigning to radiologists or referring doctors.

Statistics on studies and reports
Option to store studies on the cloud indefinitely

Round the clock phone and email support

Convenience for radiologists, referring doctors, patients.

Radiologist can offer reporting/consultation for multiple centers while in one location.

Hospitals can outsource reporting services.

One may set up an imaging centre anywhere

Improves report TAT and overall patient care

Free initial setup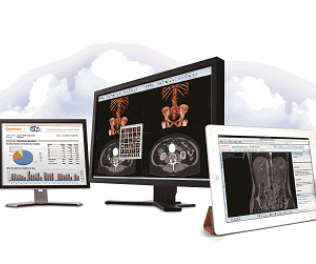 Radweb PACS
Allows for a productive, efficient radiology department/practice.

Saves physical space

Reduce recurrent expenditures, improves job satisfaction and quality of service

Supports all modalities and multiple sites.

Rapid simultaneous access to all images/reports from multiple viewing stations across the hospital and remotely by authorized users.

Saves money otherwise spent on film printing.

Standard and advanced viewing tools including MPR/MIP/3D

Custom report templates.

Easy study sharing via a link

CD/DVD burning and DICOM print.

HL7 and DICOM Modality Worklist

Integrates with Teleradiology

Scalable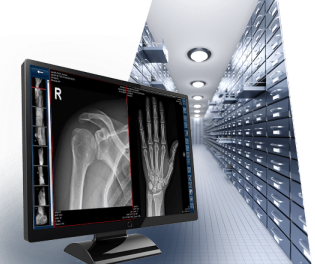 Radweb Cloud Archive
Store studies for up to 10 years on our cloud archive in a readily searchable database

Securely login to view and share your studies at any time and from anywhere on Radweb TelePACS

With assured secure long term storage and easy sharing for online viewing or download, institutions may decide to stop routine film printing or CD burning, thus saving costs.

Cloud Archive may be used in the following scenarios and more:

As a stand-alone solution

By our PACS clients as a backup for on-premise PACS

By our teleradiology clients who desire much longer storage for their studies

By clients on other PACS/teleradiology solutions who would like to take advantage of this versatile solution e.g for backup, sharing etc.